Reasons I rarely complain about winter
| | |
| --- | --- |
| | Written by Amber - |
There is beauty in everything if we look for it.
With temperatures and wind chills in the negative digits, the complaints about winter (in person and online) are rampant these days.

The way I see it, when you live in the northern midwest, it's inevitable that it will get cold, there will be snow, and there will be ice. That fact doesn't make it any easier to endure when it happens, BUT, it's all about perspective...
Today in Kenosha, WI we only have about 8-10 inches of snow on the ground but we are trapped inside with a temperature of -16°F. Add our fluctuating wind chill to that and we've had "feels like" temperatures of -34 to -49°F all day. (I admit this is pretty extreme and—thankfully—not normal for our area.)
Trust me, those numbers accurate—I've been watching them like a hawk. Lake Michigan has an INCREDIBLE amount of steam coming off of its surface today and it's killing me that it's not safe to head out with my gear to photograph it. I keep peering out my apartment door for quick glimpses and imagining scenarios where I don't turn into a popsicle or watch as my camera shatters on the ground into ice cubes.
Although extremely bummed at first, my perspective instead was, "Alright, if I can't go outside, how can I get creative from inside?" Upon further exploration, I was reminded that there is beauty in everything if we look for it. As soon as I noticed the frosty surface on the inside of my apartment window, I grabbed my macro lens and got at it.
The results are beautiful in my opinion, and these images were all captured without getting frostbitten. See? Winter can be beautiful!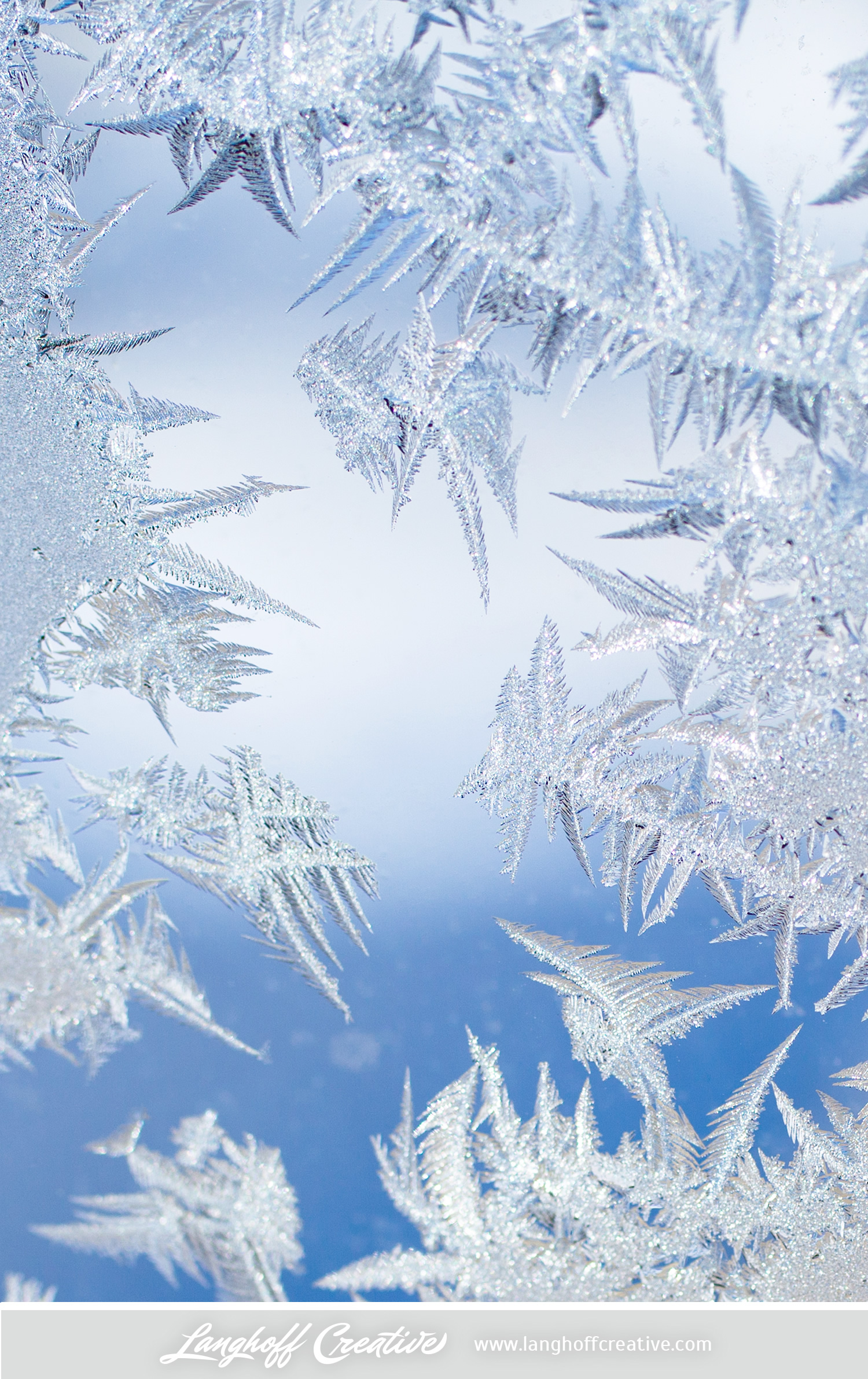 Curious why I wanted to get closer to the Lake in this cold? Here are a few steamy images I captured of the sunrise a couple days ago on Jan 3rd. The air was a balmy -10°F that morning—ha! SO worth it...